Departments
Wilson-Covington Wins 2011 Heritage Award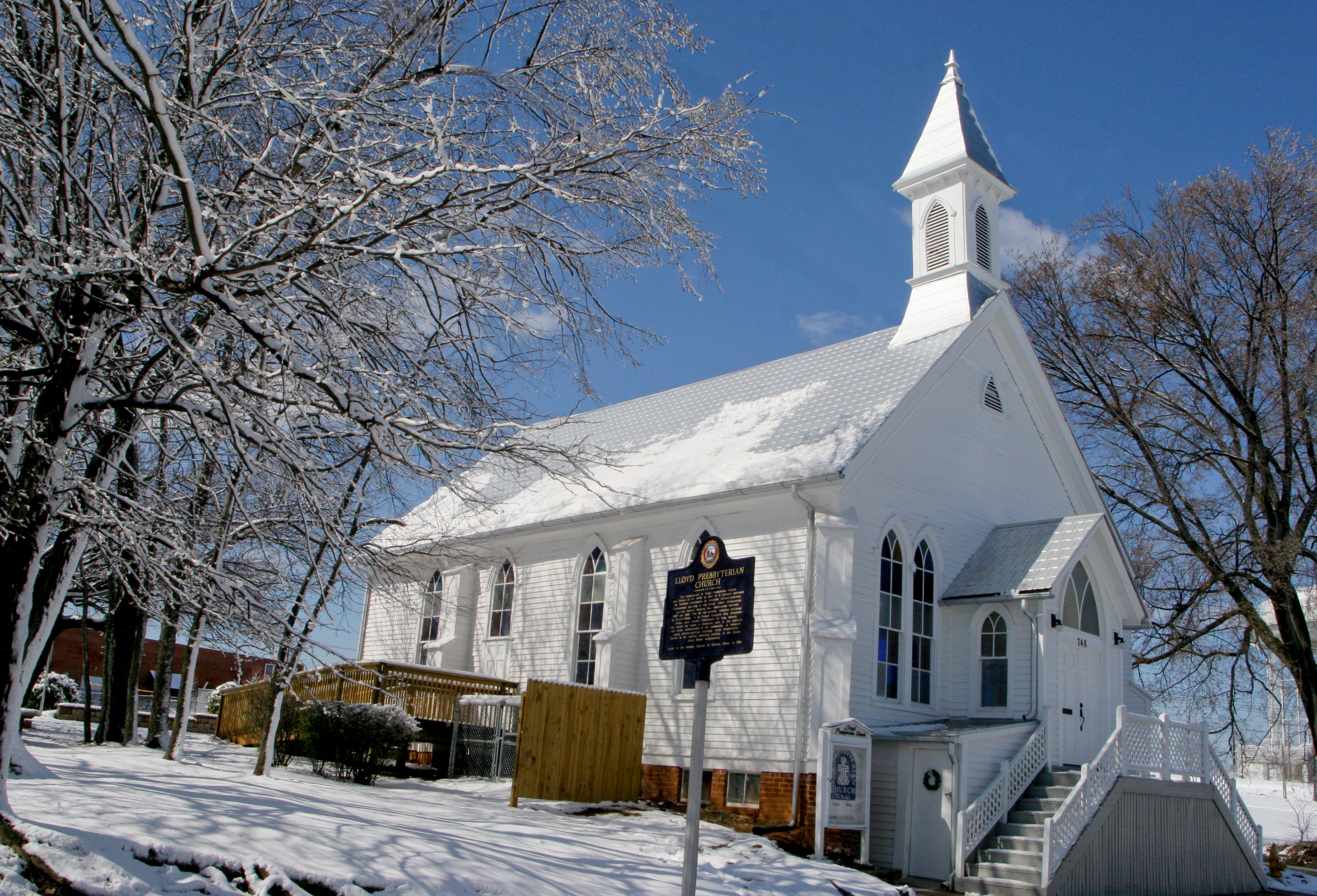 Wilson-Covington is proud to have been nominated for and won the 2011 Heritage Award in the Institutional Category by Preserve Historic Forsyth for our work restoring Lloyd Presbyterian Church. Lloyd Church was constructed in the early 1900s and stands today as the 2nd oldest African-American church in Winston-Salem.
Exterior restoration work included replacing much of the lower band due to termite damage and rot, replacing the majority of the siding, restoration of window sills and trim, and complete exterior paint. The louvers in the steeple had been removed over the years and boarded up with plywood. Wilson-Covington removed the plywood, examined the original paint lines, and constructed new louvers to match the original design. The existing asphalt shingle roof was removed, decking replaced as needed, and new interlocking metal shingles to match those originally on the church were installed.
The grade around the church was altered to shed water away from the hand-made brick foundation. A new ADA parking spot and access ramp were installed as well as new HVAC for the entire building. The electrical service was also reworked to bring power underground to the church and remove a weatherhead from the front facade of the building.
Interior work included removing the 1950s panelling from all walls, complete restoration of the original plaster finish, paint sampling for future reference and research, and refinishing the hardwood floors. The interior was painted and new carpet runners installed. In the basement of the church, a shelter was remodeled to have 2 bathrooms, a wash sink, and sufficient room to serve meals to those coming to the church.
Wilson-Covington is very proud to have played a role in the restoration of this valuable Winston-Salem landmark and would like to thank Preserve Historic Forsyth for their recognition. Reverend Laura Spangler, John Larson of Old Salem Museums and Gardens, and the entire congregation of the church made this a wonderful experience.
QUESTIONS & INQUIRIES
We value the ability to provide a personal touch to our clients. Please call or email us below to begin making your project into reality.