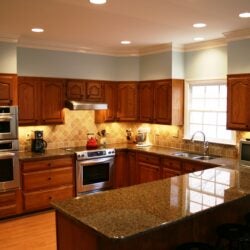 Departments
Kitchen remodel completed in Winston-Salem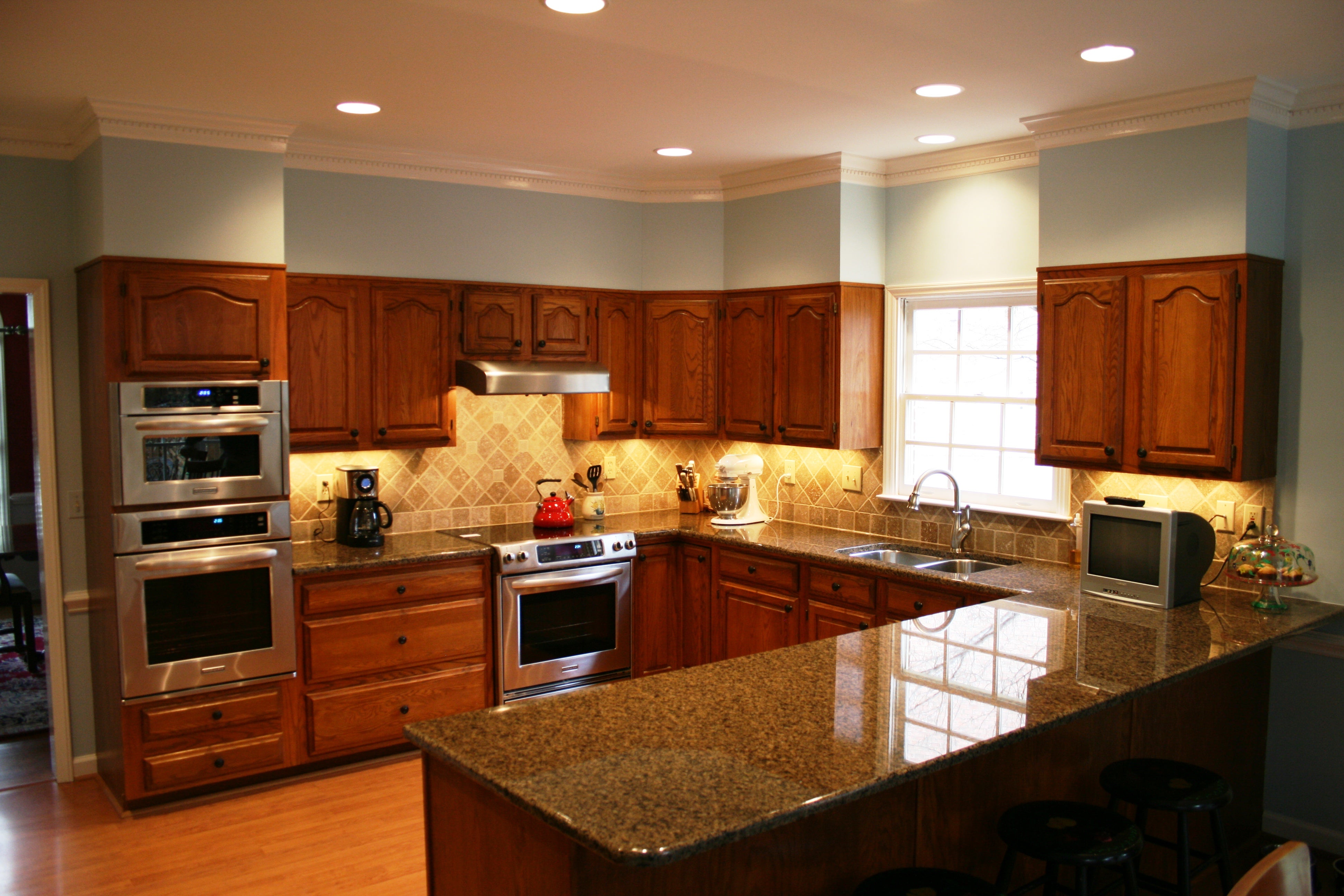 Wilson-Covington has recently completed a kitchen remodel in Winston-Salem, NC. We worked closely with the homeowners to determine their ultimate aims and budget. With this established, we were able to pinpoint areas where their funds could best be used to dress up their existing kitchen. With an open floorplan and very nice cabinets existing, the areas of focus were the countertops, backsplash, and appliances. The overhead lighting was reworked to remove an existing large fluorescent fixture and go back with recessed cans to give a softer light. The existing cabinets were modified to accept new wall oven and microwave. Wallpaper was removed and sheetrock and painting work completed. The backsplash tile was installed by Wilson-Covington on a diamond pattern with mosaic accent tile above the range. A new undermount sink and faucet were installed. This project highlights how a home can be transformed in an economical fashion through careful planning and conversation between the owner and general contractor prior to beginning work. Wilson-Covington is pleased to discuss kitchen remodels to suit any budget. Please see below photos for some before and after shots.
QUESTIONS & INQUIRIES
We value the ability to provide a personal touch to our clients. Please call or email us below to begin making your project into reality.