Departments
Wilson-Covington Selected to Complete Korner's Folly Repairs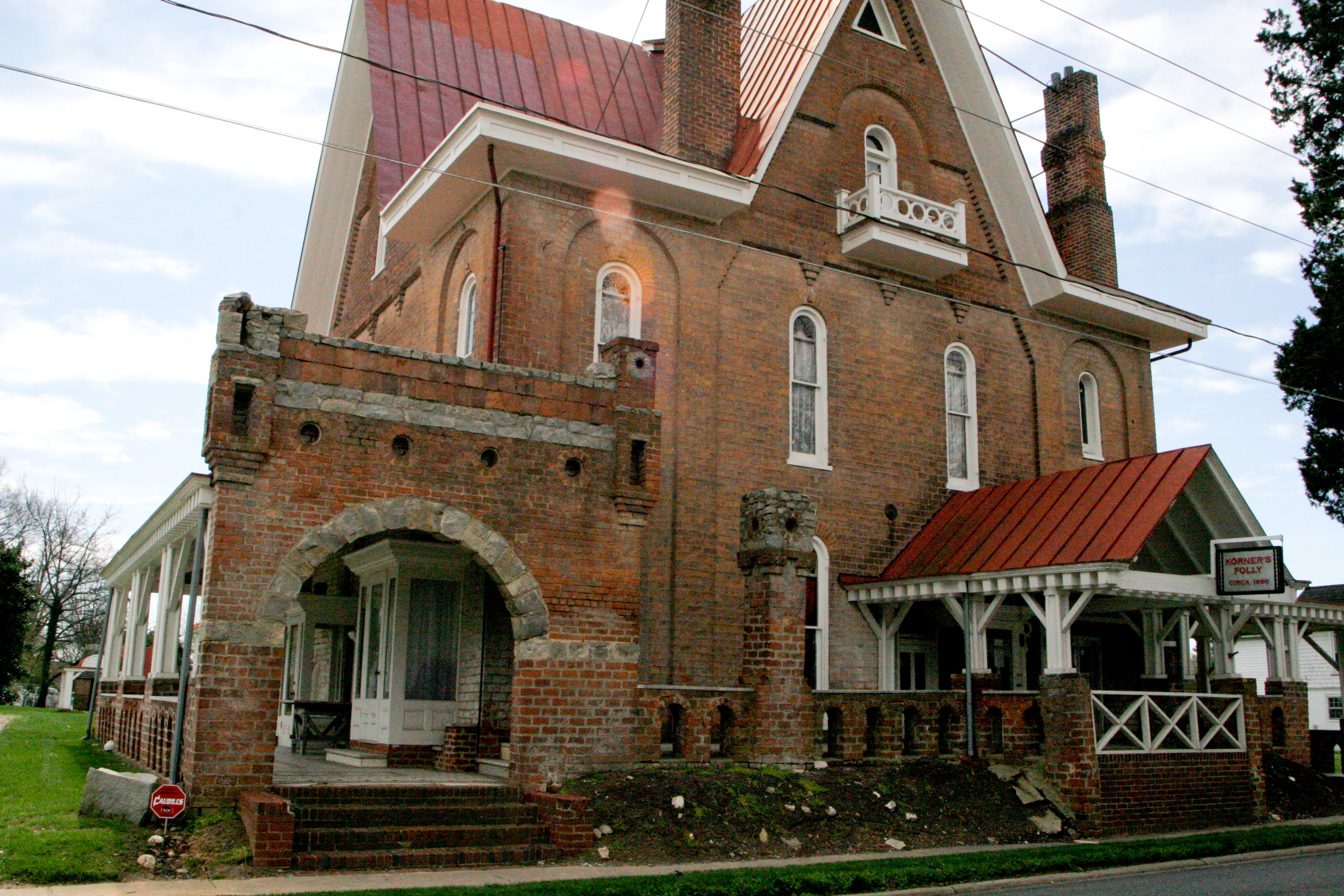 Wilson-Covington Construction Co. Inc. has been selected to complete extensive structural and masonry repairs to the front and side elevations of Korner's Folly. The Folly, begun in 1878, has deteriorated over recent years due to age, weather, and traffic along Main Street. Small repairs have been made to the masonry but have included the addition of portland cement that has further eroded the face of the original, handmade bricks. Following approval of the Certificate of Appropriateness by the Forsyth County Historical Resources Commission and issuance of permit, work will commence on the exterior of the structure. The Town of Kernersville has appropriated $135,000 to help fund the repairs.
Wilson-Covington will be adding footings below the front porch walls to help prevent future settling. The area of front porch that extends toward Main Street will be reconstructed with salvaged brick and new, handmade brick from Old Carolina Brick that will be made to match the existing. The masonry knee walls and arches at both side porches will be reconstructed on new footings, again using brick salvaged from the Folly and new brick from Old Carolina.
This project is particularly exciting for Wilson-Covington as the President, Clay V. Ring, Jr., grew up on Salisbury Street behind the Folly and constructed his first home on the next lot north of the Folly.
QUESTIONS & INQUIRIES
We value the ability to provide a personal touch to our clients. Please call or email us below to begin making your project into reality.