Departments
Wilson-Covington Continues as Leader in Historic Restoration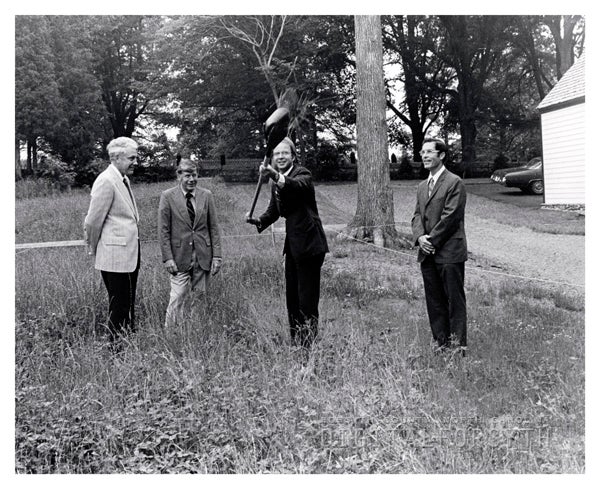 Wilson-Covington is proud to continue a tradition of being one of the leading Historic Restoration Contractor's in the state and looks forward to expanding this market in South Carolina. Clay Ring, President and Owner of Wilson-Covington, has been involved in historic restoration projects since the 1960s. This work began in Old Salem for some of the visionary owners who sought to reconstruct this 18th Century Moravian town. The legacy continues to this day in Winston-Salem, the greater Piedmont region, and across the state. Most notably Wilson-Covington is set to begin a complete restoration of an 1805 vernacular Georgian home in the Triangle.
*Above photo shows Clay Ring, far left, in 1978 during the groundbreaking for the reconstruction of the circa 1834 Cooper Shop in Old Salem. Thank you to Digital Forsyth and Old Salem Museums & Gardens for this photograph.
QUESTIONS & INQUIRIES
We value the ability to provide a personal touch to our clients. Please call or email us below to begin making your project into reality.