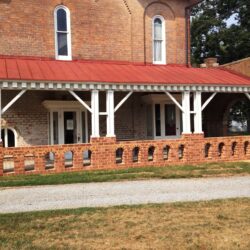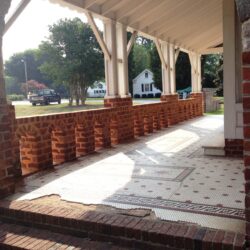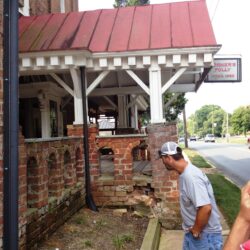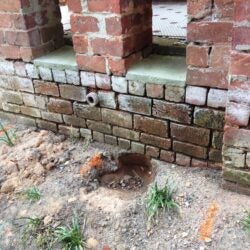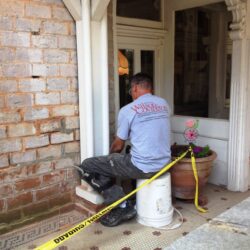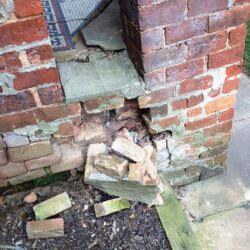 Departments
Korner's Folly Masonry Repairs Underway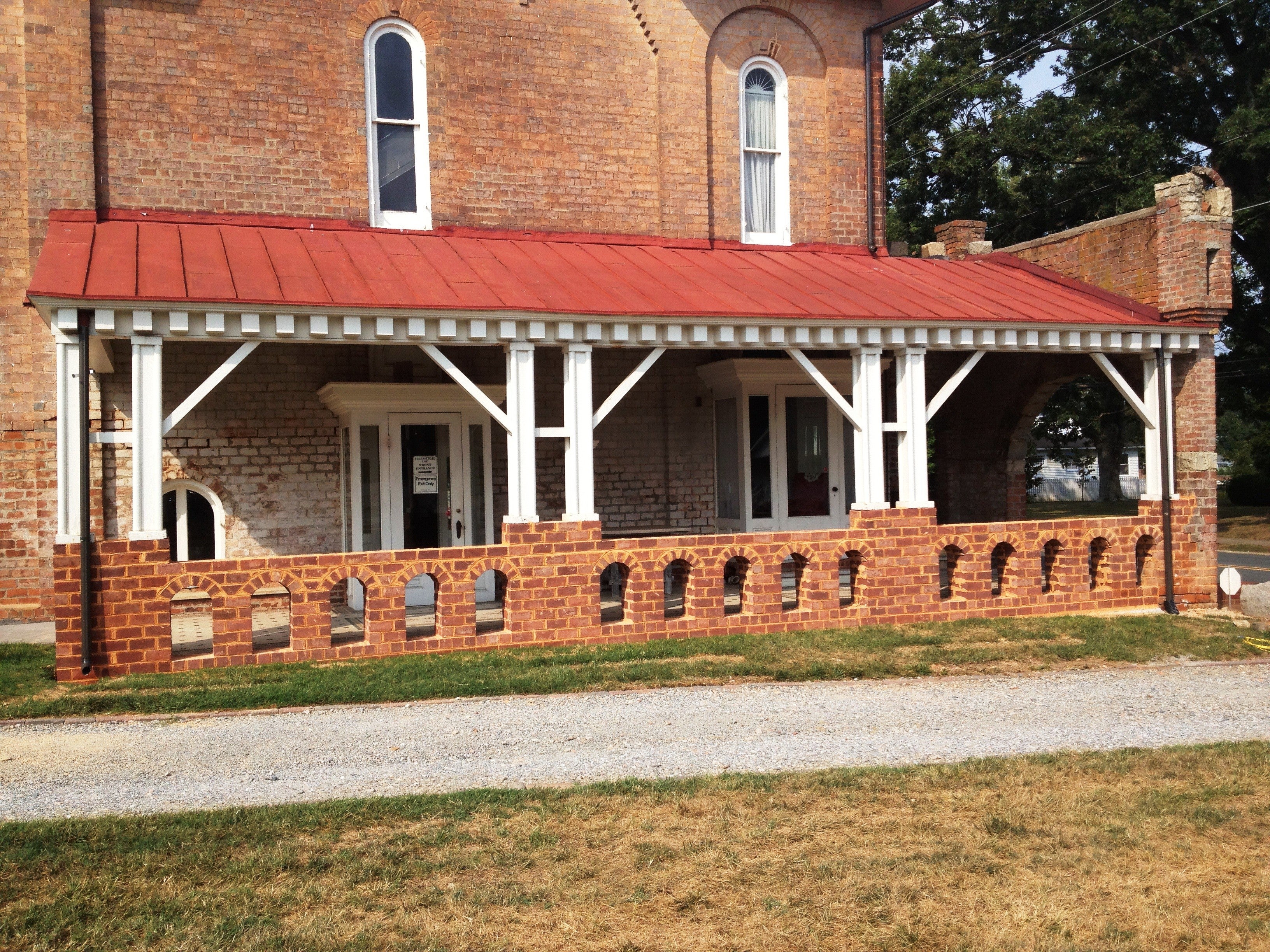 Wilson-Covington has begun masonry repairs at the Historic Korner's Folly in Kernersville, NC. The north (left hand) porch wall was taken down and a footing installed. New masonry was laid using Old Carolina Brick to match the original and Virginia Lime Works mortar. The south porch is also nearing completion. Work will now begin on the front (west) facing of the structure. Where no footing was originally installed and vehicular traffic on Main Street has moved the masonry, a new footing will be dug under the existing masonry, poured, and 5 new courses of brick laid down to this new footing. This will allow the grade to be dropped to more closely match the original and do away with flower beds that were a later installation.
QUESTIONS & INQUIRIES
We value the ability to provide a personal touch to our clients. Please call or email us below to begin making your project into reality.