Departments
Elmwood- Oxford, NC Complete
Wilson-Covington has completed the restoration of Elmwood, an 1805 timber-frame home in Oxford, NC. Thanks to the vision of an energetic restorationist from Florida and Preservation North Carolina, this wonderful structure has been restored to its original grandeur.
Wilson-Covington completed all stages of the restoration from rebuilding the stone foundation to interior trim work.
Our firm first visited the site in January 2012 and found the home in this condition: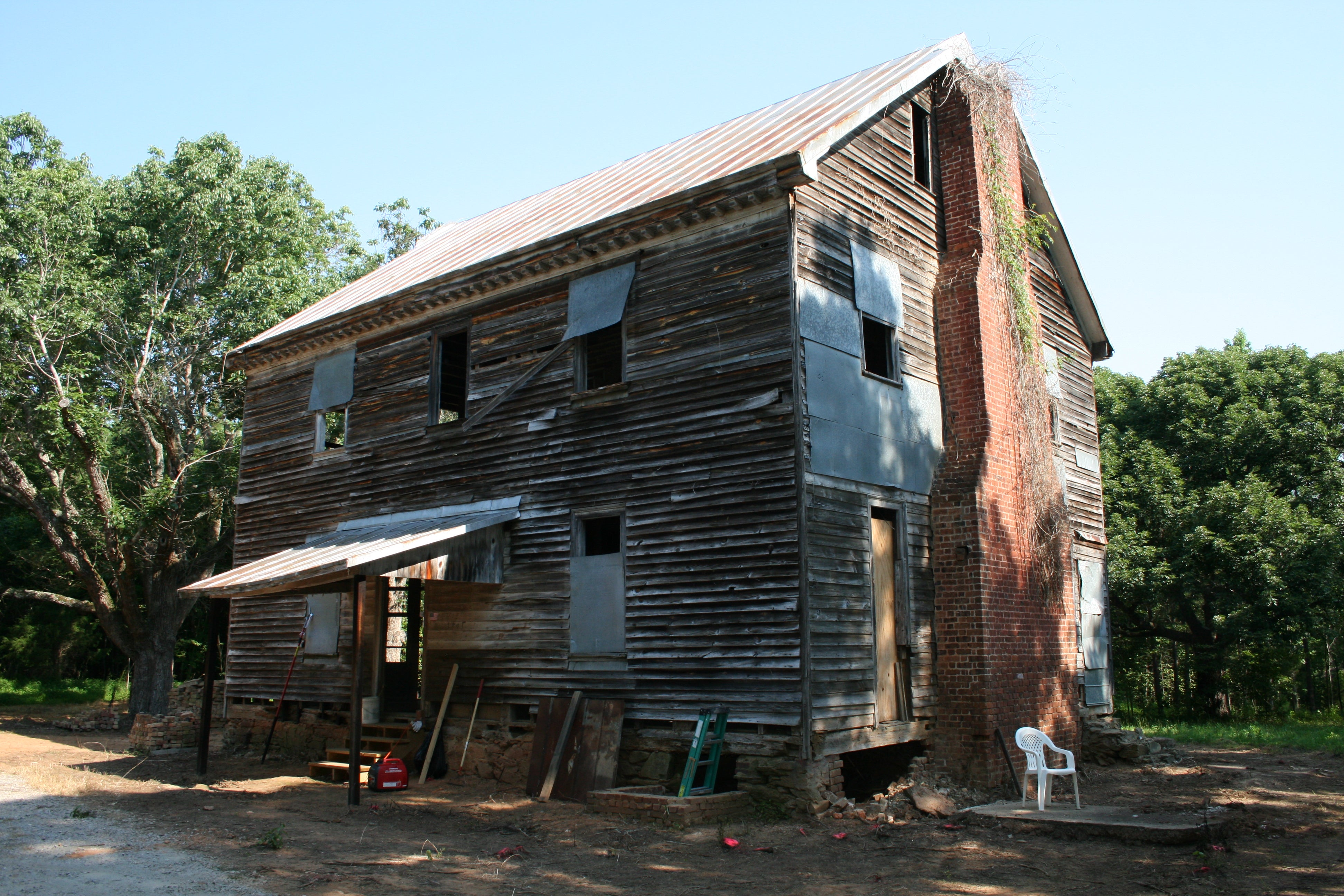 Fortunately the original interior woodwork had been removed from the home in the 1980s. However, the timber structure and all existing elements were certainly showing the effects of years of being exposed to the elements.
The first stage in the restoration process was creating a solid foundation and timber structure to work back to. This included replacing almost the entire west wall of the home with salvaged timbers that we milled to fit and installed in the original fashion. The south band of the home was also replaced almost in its entirety.
Following the new timber framing being installed the home was sheeted in plywood to give greater structural stability and the floor joists were sandwiched between new framing members. This work was overseen by Martin Page, PE, who has a background working with Wilson-Covington on historic projects of this nature.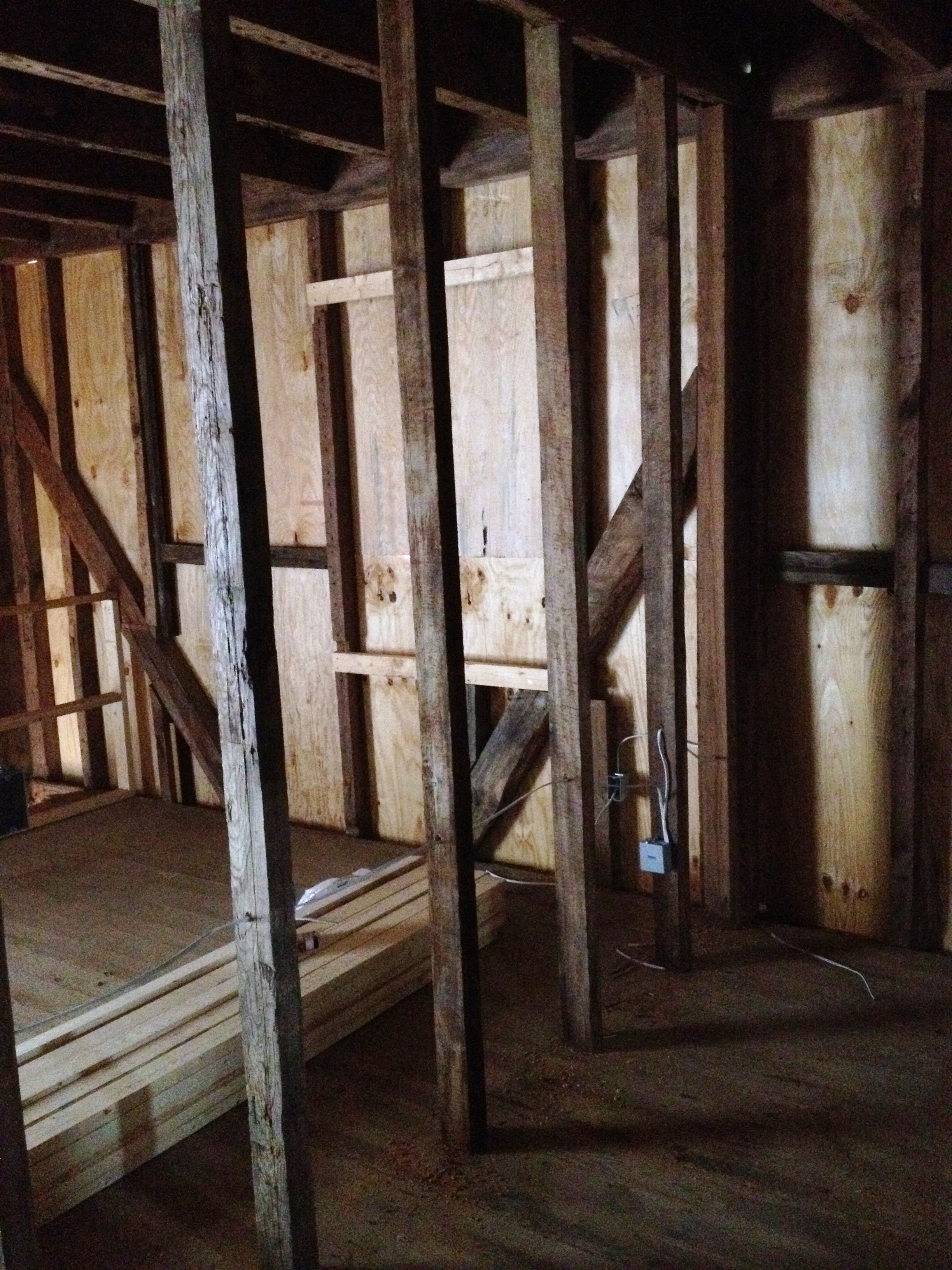 The window frames of the home were in very bad repair and the sash were missing entirely. Wilson-Covington repaired and fabricated new frames as needed. Wilson-Covington then fabricated new sash based on photographic evidence of the light arrangement in the home and glazed in salvaged glass provided by the owner.
Please follow our Blog for the continuing story of this wonderful restoration project.
QUESTIONS & INQUIRIES
We value the ability to provide a personal touch to our clients. Please call or email us below to begin making your project into reality.