Departments
Wilson-Covington Begins Work on Handy & Handy Orthodontic Office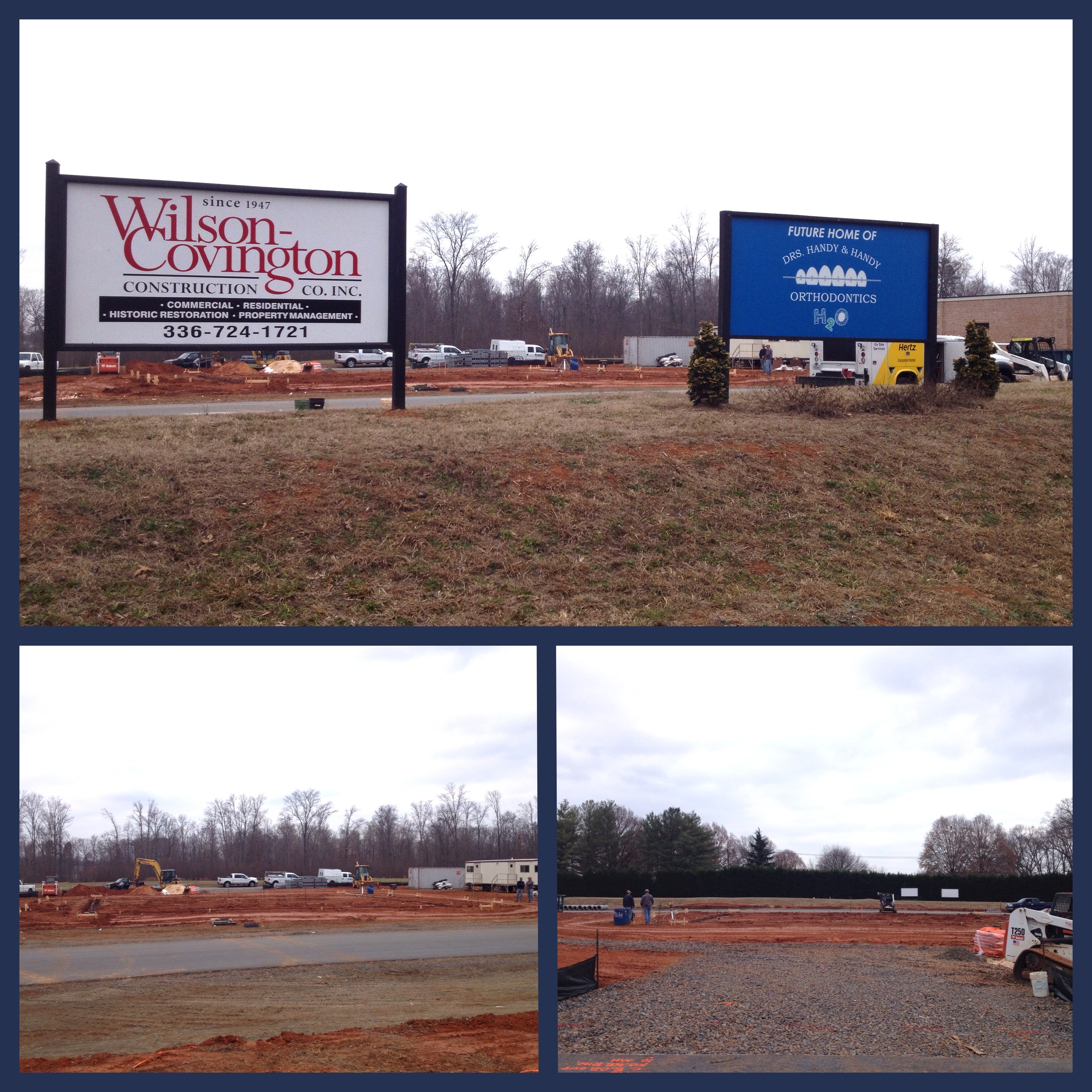 Wilson-Covington has been engaged to build a local "second-generation" project — a 7,500-square-foot office in Kinderton for Handy & Handy Orthodontic Specialists.
Clay V. Ring, Wilson-Covington's president, was the project manager for the 1972 construction of Handy & Handy's main office on Hawthorne Road, working with Dr. Thomas Handy. Executive Vice-President Hayes Wauford, who is Ring's grandson, is now managing the Bermuda Run project, working in conjunction with Handy's son, Dr. Gordon Handy. The office is scheduled for completion 2nd quarter 2014.
QUESTIONS & INQUIRIES
We value the ability to provide a personal touch to our clients. Please call or email us below to begin making your project into reality.